IT COMPUTER SUPPORT
IT COMPUTER SUPPORT
In Today's Business Environment, Ignoring Information and Communication Technologies is Impossible for any Business. Learn More About our Many IT Computer Support Services:
Proactive Monitoring
Why wait for a breakdown when problems can be detected and prevented before you're even aware of them? Proactive monitoring prevents productivity losses and ensures your work environment is at its peak performance at all times.
Managed anti-virus protection also prevents significant problems and reduces the amount of management required in the company. Updates are done automatically, so your equipment is always protected.
Network Infrastructure
A technician travels to your location at set times to perform infrastructure maintenance and updates on your equipment and software. Outsourcing has many advantages: You get an experienced team that really knows your IT systems. This increases the stability in your company and reduces the amount of service calls needed because technicians are on-site at predetermined times.
Virtual Private Servers (VPS)
Riopel's dedicated private servers are available upon request and are open-ended to satisfy your server needs. Our plans are flexible and affordable to offer peace of mind regarding the maintenance of your infrastructure.
Cybersecurity
Our security consultation service assists organizations of all scales to improve their cybersecurity standings. Whether your needs are strategic, tactical or operational, our consultants are equipped to provide solutions adapted to your organization's unique issues and situation.
Network Monitoring
This type of system allows us to monitor your network's bandwidth, usage and various other parameters. No information other than the status of network and server services is transmitted to our company.
Using our monitoring services will
Increase the efficiency of your network and server
Reduce your operational costs
Solve problems BEFORE they become critical
Increase your company's performance by preventing breakdowns.
Continuity Plan
Continuity plans, succession plans and fault-tolerance plans all have the same goal: to minimize data and productivity losses in the event of any type of system failure. With the most recent generations of software, your company has a range of option available at your disposal. We have the expertise and the experience to help you create a plan that respects your budget.
Structured Cabling
Whether it's for a single network cable or hundreds, we have the necessary expertise and experience to achieve your structured cabling projects. Our IT experts have the required talent to carry out various projects, differing in scope and size, and can provide turnkey solutions to help facilitate the task at hand. RBQ license: 5646-2195-01
Microsoft Exchange
Whether your Microsoft Exchange is on-site or hosted, we offer 24/7 support for repairs, security and monitoring.
We offer installation and migration to a Microsoft Exchange Server as well as planning, assistance and maintenance.
Our team has over ten years' experience providing support and maintenance for all versions of Microsoft Exchange products.
Office 365
We are prepared to provide assistance to any Office 365 project. Whether your needs include migration, support or technical expertise, Riopel Consultant is in full measure to execute email migrations or application deployment.
As mentioned in the Exchange section, our team holds not only over 10 years of cumulative experience in the maintenance of Microsoft Exchange products but in that of Office 365 solutions as well.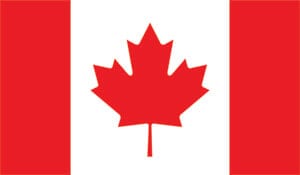 Data Hosted in Canada and Secured on Canadian Soil.